STL Tech Talk App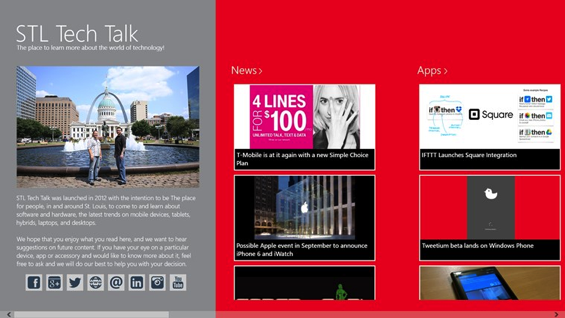 STL Tech Talk is a St. Louis-based technology news business that features weekly podcasts, and covers the technology scene in St. Louis as well as the latest news on gadgets and technology in the industry. With a growing audience of more than 8,000 unique visitors, STL Tech Talk is expanding its reach at a very aggressive pace.
This project was part of the collaboration with Andrew Long, who wrote the Windows Phone 8 app and we wrote the Windows Store app (pictured above).
App Features:
Read the latests news articles, product reviews, and event coverage.
Watch the STL Tech Talk Podcast and CodeCast.
Platforms Supported:
Windows 8
Windows 8.1
Windows RT