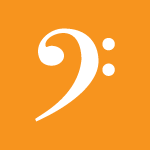 Maestro 2.0 in the works…
The Windows and Windows Phone stores have seen an unfortunate decline in usage due to the poor reception of Windows 8 and the lack of enough adoption for touchscreens as a main method of interaction.
However, INERDTIA will be publishing a revision to Maestro 1.x which includes:
Universal Windows App (UWP)
iOS App
Android App
INERDTIA has teamed up with a veteran Piano teacher who is helping guide the new shape of the app.
And last but not least, App development has been kicked off this month of July 2017 and updates will be shared as available, if you have interest in becoming a beta tester please leave a comment below and we will reach out to you.